CD Reviews – Shortcut To The Center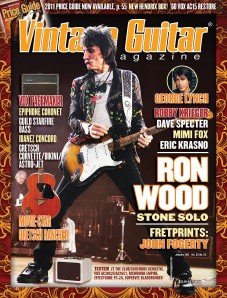 VINTAGE GUITAR – January 2011 Issue
Jerry Jennings – Shortcut To The Center (Self Distributed)
Produced by Ronnie Montrose, this re-release from 2005 proves the jazz-and-rock-influenced guitarist Jennings has fine compositional skills.
Some songs call to mind Steely Dan, with clever pop leanings of "Rule 14" or the shuffle of "The Next Mile," with guitar changes calling to mind Becker and Fagan.
Jennings' sound and tone are perfect. When he needs to be big and biting, like on the funky "Feeding Time," he cuts through, illustrating how he doubles lines in ways that truly add to the song. Montrose adds acoustic guitar to one song, then trades solos with Jennings on "One Blue Lady."
Like any good instrumental album, the strong point here is the songs. Even when playing an altered blues like "Weather Manipulation," Jennings is imminently listenable. –JH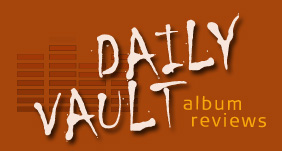 DAILY VAULT TOP 2010
2010: Surprise! by Jason Warburg
Indie Progressive Jazz Fusion Album of the Year
Jerry Jennings – Shortcut To The Center Granted, this was the *only* progressive jazz fusion album I reviewed this year, but that doesn't mean it wasn't spectacular — it was. Fusion in the most literal sense, Shortcut To The Center finds and occupies the nexus between rock, jazz, blues and pop, spinning out one absorbing instrumental after another. Simply one of the best composed, played, produced and imagined records I heard this year.

SEA OF TRANQUILITY
Jennings, Jerry: Shortcut To The Center
Instrumental guitarist Jerry Jennings might not be a household name but that is not from a lack of talent. This album which had a limited release in the early 2000's where it was only sold at gigs by the band finally is available worldwide. "Shortcut To The Center" which was produced by Ronnie Montrose (who also contributes some searing guitar on the track "One Blue Lady") is a terrific mixture of jazz/fusion along with rock and roll. Never loud or excessive, Jerry goes for being smooth and hits the mark. His melodic style and jazzy tone is the perfect blend for anyone in the need of a six string dose of cool
It is hard to pick out favorite moments on this disc as it is so good from start to finish. The first time through the disc the song "One Blue Lady" stuck out for me but then when I listened the second time it was "Feeding Time" that caught the ear. Next time I was enthralled with "Bones" and then on another listen the slow grind of "Weather Manipulation" was the stand out. In other words each track has something to offer and depending on the mood they will strike you in different ways. About the only thing I can say is that this is an album where you will put it on and then be hard pressed to quit listening till the player stops it for you. If you have repeat on then be prepared for a very long session!
You can hear the many influences that Jerry names in the music he plays. Pat Metheny, Weather Report, Jeff Beck, Eric Clapton and Frank Zappa are just a few and all have contributed to the sound that Jennings has molded into his own. A huge factor in the overall style of his music is the keyboard work of Scott Reams on this disc. His creative playing seems to just fuel the fire for Jennings. Together they are a dynamite duo who has come up with one of hidden gems in the world of instrumental fusion/rock. Im a certainly glad that this lost gem has been found again as it would have been a shame not to hear this magnificent work.
Added: November 2nd 2010
Reviewer: Scott Ward
Score: 4.5 stars

ANTIMUSIC – Review 08.18.2010
Singled Out: Jerry Jennings' One Blue Lady (With Ronnie Montrose)
Welcome to Singled Out! where we ask artists to tell us the inside story of their latest single. Today noted guitarist Jerry Jennings tells us about "One Blue Lady" from his album "Shortcut To The Center," which was produced by Ronnie Montrose who also appears on this track. We now turn it over to Jerry for the story:
On the song "One Blue Lady" you can hear Ronnie throughout. His guitar is the screaming overdriven tone, and mine is somewhat cleaner and bluesier. His sound is the one you hear doing leads in the intro. And I think you'll agree, his solo is off the map. There was no prep time, and the song is in 6/4 time. He knocked that out in about three takes. I remember just asking Ronnie off the cuff, "Hey so do you think you'd want to take a solo on one of the songs? We ended up doing a bunch of trading licks toward the end. The trading off actually starts before the bridge in the breakdown area, and continues through the outro section. Ronnie is electronically knowledgeable and likes to rebuild all of his stomp boxes. I don't remember which pedal this was, maybe a ring modulator. It was one he had just finished working on. But after my struggling with getting the perfect take on so many of my solos, and then having this amazing solo falling in place in a second, I remember thinking, well I guess there is a reason they call him Ronnie Montrose! Anyway, that solo will always be a reminder.
Hearing is believing. Now that you know the story behind the song, listen for yourself and learn more about the album
DANGER DOG MUSIC – Review 08.23.2010 by Craig Hartranft
Jennings, Jerry: Shortcut to the Center Instrumental Guitar
Unsung and unrecognized guitar virtuosos abound in these United States, and the world. Jerry Jennings, from Northern California, is one guitarist that deserves greater recognition. Jennings started playing guitar at 12 and was influenced early on by Grand Funk, Deep Purple, Led Zeppelin, Jimi Hendrix, and then more significantly by Frank Zappa. Prior to the re-release of Shortcut to the Center, he has released two CDs The Good Part of a Pencil (1993) and Signs of Humanity (2002).
Shortcut to the Center has its roots in the early 2000's under the guidance of legendary guitarist Ronnie Montrose. It had a limited pressing and was mostly available at Jennings' performances. Now, receiving the proper promotion, Shortcut to the Center sees the light of day once more, and we're better for it. Jennings is a proficient and creative guitarist who draws upon rock, blues, jazz, and more, and then seamlessly blends them into an entertaining fusion. We're not talking epic metal shredding here, but rather fluid and stylish, almost effortless, guitar creativity. Jennings can blister with energy on Weather Manipulation, Meltdown, or Rule 14, but then tantalize and hypnotize with genuine elusiveness on Observation or She's. There's also a compositional diversity here that keeps you intrigued throughout: you want to keep listening. When's the last time you said that about a typical instrumental guitar record?
With his diversity and creativity, on Shortcut to the Center Jerry Jennings's delivers a grand and entertaining disc of instrumental guitar cleverness. Quite recommended.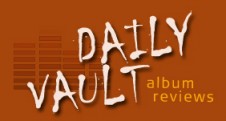 DAILY VAULT ALBUM REVIEWS – Review 08.27.2010 by Jason Warburg
Jerry Jennings Shortcut to the Center
Fusion is one of those terms that gets tossed around so much it seems to lose meaning. What folks are usually talking about when they use that word is a style of instrumental music that fuses contemporary jazz rhythms and structures with heavier, blues-rock-influenced guitar and organ. Which makes Sacramento, California guitarist Jerry Jennings' Shortcut To The Center more or less a prototype for fusion—a superbly well-crafted album that employs jazz-oriented arrangements as a foundation for Jennings' dynamic and engaging guitar work.
Originally given a very limited release in 2005 and now thankfully enjoying a full-blown re-release, Shortcut To The Center found Jennings collaborating with guitar legend Ronnie Montrose, who produces and also plays on two tracks. This is notable not just because Montrose himself authored one of the best fusion guitar albums of all time (1978's Open Fire), but because the production here supports Jennings' aims in the best way, delivering a sound that manages to be simultaneously crystal-clear and warm and immediate. Jennings also receives exceptional support from his backing band of Bruce Spencer (drums), Marty Holland (bass) and Scott Reams (keys), all of whom show terrific chops and the ability to effortlessly adapt to whatever direction Jennings takes the music.
Leadoff cut "Observation" is an entertaining hybrid, a dreamy classic rock number grafted onto a reggae beat, with Jennings soloing up top while the understated funk of the rhythm section keeps your feet tapping. About three minutes in, Jennings delivers the kind of sunny, lyrical solo that makes vocals feel superfluous. Before you can catch your breath, sophomore cut "One Blue Lady" piles on with driving fusion with strong blues-funk underpinnings, featuring terrific interplay between Montrose on the left channel and Jennings on the right as they trade solos over a stuttering, insistent beat.
After a one-two punch of that caliber it's tempting to say the rest doesn't matter, but there's not a wasted moment here. "Rule 14" follows with a steady mid-tempo blues offering soaring, supremely expressive solos, before giving way to fourth cut "She's," a meditative number with delicate, evocative chordings, every note both precise and warm.
The pace picks up again with "Feeding Time," another standout track with a snappy, jazzy feel to it. Reams contributes a rippling organ solo in full Les McCann / Steely Dan mode, bringing the jive—and yet the chorus, if you could call it that, has a distinct fusion feel, finding the elusive sweet spot between Eric Clapton and Wes Montgomery and mining it beautifully.
"Bones" has a George Benson feel; light, clean funk that finds Reams soloing in a contemporary jazz groove while Jennings twists and bends notes in response, rising up to hit some genuine stingers. The blues take over again for a little "Weather Manipulation," as a rumbly rhythm section provides a sturdy base for Jennings to solo over, his keening tone clean and pure and right on the money.
Moving into the final trio, "The Next Mile" has a contemporary jazz / light funk feel to it, with great bass work from Holland and sweet, tasteful, finger-snapping, Larry Carlton-ish licks from Jennings, while "Meltdown" offers Reams and Spencer their own chances to shine. Closer "A Dime For The Phone" has a wonderfully dreamy feel, a little Pink Floyd/David Gilmour flavor in its deliberate rhythms and spooky melancholy. There's more nice organ work from Reams as well, and a brief little sax/acoustic guitar vamp on the fadeout that again conjures memories of Dark Side Of The Moon.
Class and skill, flash and subtlety—Shortcut To The Center has everything you could ever wish for from a fusion album. With an assist from Mr. Montrose, Jerry Jennings and band shine brightly here, and you can only hope that this is one sleeper of an album that will sleep no more.
Rating: A

EAR CANDY (ATLANTA, GA)
Review August 2010 by J.R. Oliver
Jerry Jennings "Shortcut to the Center" (Pet Baja Records)
"Shortcut To The Center" is as smooth as a blended whiskey and every bit as tasty and intoxicating. Jerry Jennings doesn't try to dazzle you with flash. He's all about the feel of the groove. And you can take my word for it; he's got the feel of the groove down pat. The fact that the album was produced by Ronnie Montrose (yes, that Ronnie Montrose) should give you a clue as to what lies ahead. A cold drink and this album can completely wipe away the crappiest of days. If you enjoy albums by artists like Steely Dan, Zappa, Jeff Beck, Larry Carlton and King Crimson then you will enjoy this.
Rating: 3 and 1/2
MUSIC IN BELGIUM – Review 09.13.2010 by Xavier Rossey
Jerry Jennings "Shortcut to the Center"
French to English translation
"Shortcut To The Center" is an album passed virtually unnoticed on its release in mid 2000. However, fans of rock / fusion instrumental should enjoy the game with Jerry Jennings. Author of several methods of reading for musicians, and two albums before it, Jerry has that melodic touch that is often lacking. Initially, his influences were rock (Hendrix, Grand Funk, Led Zeppelin …), but when he discovered Frank Zappa, Yes and other currents influenced more by the melting and progressive approach to musical changed.
In 2004, he made the acquaintance of Ronnie Montrose, which he already enjoyed the game and the course. The latter agreed to produce his next album – as here – but fell ill near the end of recordings. Jerry ends the work and made a limited edition that sells at his concerts. However, there has never been officially released or promoted for "Shortcut To The Center". This is now done, and it would be a shame to miss out.
The sound is clear, touch is fluid, precise phrasing and melodic are tactful. However, Jerry Jennings is also capable of evolving into more nervous structures as in "One Blue Lady" where we can witness a skirmish between him any beauty and Montrose. Then, with "Rule 14" we can enjoy a high class melodic construction. Jennings also mastered the merger as rock or blues (including a superb "Weather manipulation), and that is enough.
With its varied influences, "Shortcut To The Center" is not an album dedicated to the musical acrobatics, but a cake to put in the hands of all lovers of fluid sentences. I've noticed some similarities with the sound of Mike Stern at times, but frankly, I find the themes richer and less monotonous.
KEYS AND CHORDS (BELGUIM) – Review 09.06.2010 by Ivan Van Belleghem
Jerry Jennings "Shortcut to the Center"
Dutch to English translation
When you see the legendary Ronnie Montrose as a producer for your efforts, you can borrow from good families and that is definitely Jerry Jennings.
It is hard to understand that his album "Shortcut To The Center" in 2005 passed unnoticed to us. Now, the record was reissued with the knowledge that with the jazz fusion in recent times is not so bad and so is currently little interest in the music of Jerry Jennings are generated.
'Shortcut To The Center "is a completely instrumental album, but let this not deter you. The CD remains fascinating from beginning to end.
Jerry Jennings is in the area of Sacramento in Northern California and he has some highly regarded musicians from the region rallied as bassist Marty Holland, Scott Reams on the keys and drummer Bruce Spencer. Ronnie Montrose himself plays on the opening track 'Observation' on a southern sounding rumba rhythm and floats on the solid rockin 'One Blue Lady ". Even the slower songs like 'She's' come by the skill of the musicians quite visible. Keyboard Player Scott Reams is also against it without hesitation, as including "Bones". "Weather Manipulation" however, is pure instrumental blues and a nice alternation between fusion. For me this is undoubtedly the best track of the album. Jerry Jennings arrested here with very subtle guitar playing and just when he seems to go into overdrive, he is at. For that you have a big. "The Next Mile" would be instrumental Steely Dan and is completed by the intimate beauty 'A Dime For The Phone'.
Jerry Jennings as a virtuoso jazz fusion can easily tap into a wider audience. Not left me.
Ivan Van Belleghem (4)
SAC THIS WEEK
"Make that "Jammin" Jerry Jennings! One of the coolest local releases I've come across yet. Jerry is a great guitarist with an incredible feel and excellent tone. This recording ventures into the rock/fusion territory with some great performances all the way around a la Jeff Beck. Jennings has a songwriting style that speaks to the listener without words, only soundscapes of wonderful imagery that take you to a kool world…It's a fresh album with a different turn at every track…"
– Sac This Week (Sacramento)
DMME.net (CLASSIC ROCK & BEYOND)
A secret guitar hero cuts to the core one more time, with Ronnie Montrose at the helm.
Six-string masters who prefer to strut their stuff instrumentally are today's weapon of mass destruction, so it's always nice when a genuine, multistrata item comes forward from one of these. Jerry Jennings is one of the American best-hidden slingers, then, for his debut album was produced by Ronnie Montrose who even added his own axe to the opening cuts: one sharp thread in the funky angularity of "One Blue Lady" and an acoustic counterpoint to the main man's electric on the reggae-bent "Observation".
But for the most part Jennings weaves the fusion fuse with his own skilful hands, the Jeff Beck-inspired liquid loneliness of "She's" suiting him well and building high and tense, whereas "Bones" spastically waltzes in space revealing the depth of guitar tone. The panorama of the tapestry unfolds its playful entirety only after a few spins, yet it's hard to resist the adventurous zigzags in "The Next Mile" even on the first ride, and the "Meltdown" crawls likeably smooth to make the blues aficionados follow its route. The reward comes in the epic form of "A Dime For The Phone", a delicate piece with some frivolous bits, which must enter every guitar tutorial there is. And hopefully, with the album's second coming it will.

ROCTOBER
I'm not a student of jam bands, wailing, guitars, fusion-ish rock, or brilliant wankery. But even I can hear that this dude should be playing for ten thousand jam fans a night. Produced by Ronnie Montrose and featuring more lpm (licks per minute) than a lollipop festival, this JJ is dy-no-mite!
Posted by Roctober Magazine Reviews
AMERICAN COUNTRY.CH
Not only is Jerry Jennings a virtuoso playing his guitar, he's also an author of books for his own publishing company and a teacher at his guitar workshops. Jennings plays guitar since his teenage years.
He teamed up with the legendary Ronnie Montrose (Edgar Winter, Montrose) and has re-issued his album Shortcut To The Center. The CD was already being sold back in the mid 00's at Jenning's concerts, but never officially released. Montrose is not only the producer of the album but he also shows in several songs, that even well over the age of 60, he can still teach these whippernsnappers a thing or two.
They call their project Rock-Jazz Fusion, however, there are several more styles you can hear influencing these songs. Sometimes even a little Reggae or just some good, old, classic rock.
The album contains ten tracks, all without (in this case unnecessary) lyrics, enabling the listener to enjoy the virtuosity of Jennings' or Montrose's mean guitars. My favorites are the opener Observation, then Rule 14 and finally Feeding Time.
MUSIC NEWS NETWORK
"With his latest release Shortcut to the Center, Jerry Jennings has proven that he is the heir apparent to such guitar legends as Jeff Beck, Eric Clapton and David Gilmour. While Jennings is technically proficient on his instrument, he clearly understands that tone and feel count for everything. Thankfully, this is not another guitar CD that is wall to wall shredding and noodling, but instead features remarkably melodic performances that touch the heart and soul of the listener…The production duties were handled by guitarist Ronnie Montrose (who also contributed burning guitar trade-offs with Jerry on "One Blue Lady"). Highly recommended!"